Sunday 8th January 2017 ; Race Date Set !
Sunday 8th January 2017 will see another enthousiastic mixed crowd gather in picturesque Stoke St Gregory near Taunton for the infamous Stoke Stampede. This road race is in its 32nd Year and will be glad to welcome runners from all over the country who have participated in previous years as well as lots of new friends.

It will no doubt be another year of record breaking speeds on the tried and tested 10K course around the village. At the same time we will try to make it memorable for all by creating the typical Stampede atmosphere during this event.

Our team of volunteers are working hard behind the scenes to make sure this year will be as good if not a better experience compared to previous years. From your feedback we know how important it is to maintain our village feel prior, during and after a very enjoyable and very safe road race.
Online pre-registration via Runbritain will be available soon.


- O - O - O - O - O - O - O - O - O - O - O - O - O - O - O - O - O - O - O - O - O - O - O - O- O - O - O -
copyright Stoke St Gregory Playing Field Committee - - - Webdesign & hosting sponsored by : CAP internet services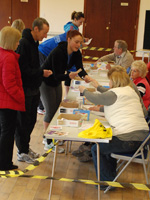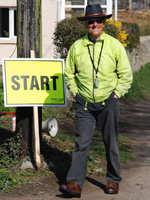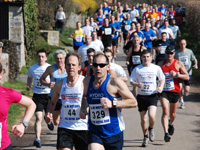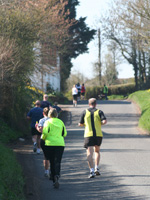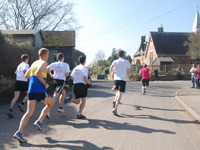 Thanks for entering survey.
The survey we asked all Stoke Stampede followers to complete was hugely succesful. Over 330 people shared their thoughts with us. It did help us decide on the date for the next race.
More importantly it gave us a very good idea of what runners like about the event and what they would like to see changed. As a result we will now have a medal for everyone who finishes the race and you will notice some more changes that should feel like improvements.
Online registration

Online registration will be offered via www.runbritain.com shortly. Stay on top of the latest news (and gossip?) on our Facebook page.
click here to read previous news